Your home is your haven.
Hot summer days splashing in the pool, children and wet dogs… a dangerous combination for any interior. Your lifestyle, friends and family are all taken into consideration when planning and styling your home. Planning and designing around the needs of the people who come into your home is of the utmost importance.
Whatever your treasures, like the pieces inherited from Great Gran, or whatever your passion all can be incorporated, altered, painted, upholstered or designed and supplied to your requirements, both for inside the home and out.
 Pecanne will carefully plan and execute each step in creating the home of your dreams.
 Pecanne, design solutions in a nutshell. Give us a call…..
Project Scope:
This home was initiated by totally gutting the existing. The new home was designed by Jacques Orton architects and Pecanne was responsible for the interiors. Certain heirloom pieces were renovated and revamped, but mostly new furniture and fittings were specified and designed for the family.
Project Scope:
Renovating and upgrading an older home, is a daunting and often a challenging task.
Planning the project, layer by layer, requires experience and well thought out design.
Project Summary:
Pecanne design solutions in a nutshell recently, completed such a project. New exposed trussed ceilings, allowed the "vastness" to let in light and warmth to flood the rooms, making this project a resounding success
Dark, double volume face brick walls were plastered and painted, an" intrusive staircase" was revamped and carpets replaced in one of the lounges.
All the existing wooden furniture was refurbished, and new additional furniture, soft seating and curtaining was designed and manufactured to enhance the new more modern contemporary look of the home.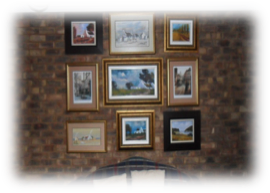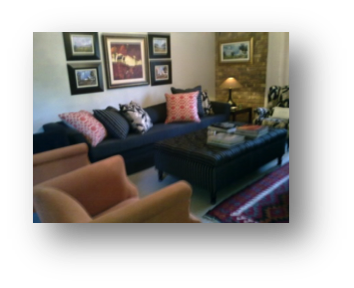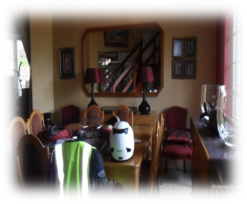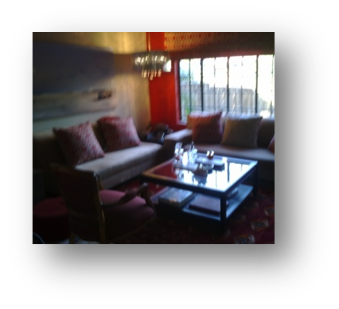 Project Scope:
New Kitchen design
Informal family room makeover
Formal Lounge
The kitchen was gutted and redesigned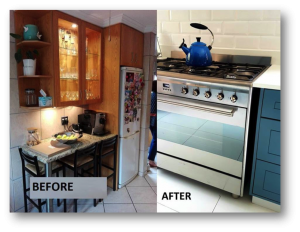 Appliances were concealed allowing for a clean , modern look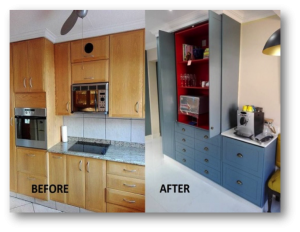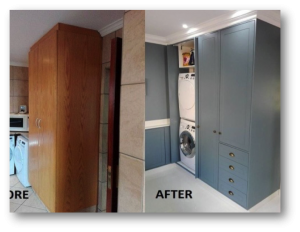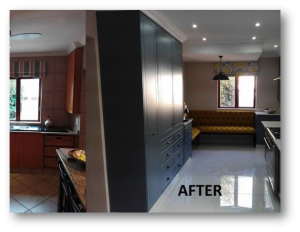 Project Scope:
Bachelor Pad: cosmetic renovation
Project Summary:
The home is situated on a mountain slope garden. The owner is has a fondness for Cycads which allows for beautiful outdoor visuals.
We wanted to bring the outside in and the inside out! The living- entertainment- and study areas were repainted and some existing furniture pieces were revamped and or spruced up, a selection of new and modern pieces were manufactured and or acquired ensuring a brand new look. Colours were kept light and "shades of grey " were used for the interior walls.
Upon entering the home, A "chess and wine area" was created, allowing for an exciting and sophisticated visual at the entrance.
The "new look lounge" allows for ease of entertainment as it flows directly onto the dining room and garden facing patio.
A satisfied client, and a brand new zest for life.